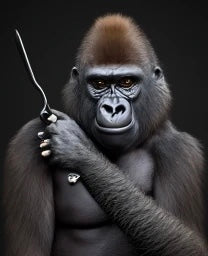 Tech Services
Regular price $75.00 Sale
FOR ENQUIRIES PLEASE FILL OUT OUR ENQUIRY FORM OR EMAIL INFO@GORILLAGEAR.COFFEE

In-house technical services for both commercial and domestic coffee equipment.
Bring us your pride and joy to be fixed, serviced or customised to match your style, cafe or kitchen.
From general servicing to complete rebuilds right down to the frame, boiler and hydraulic system for coffee machines and complete grinder rebuilds, motor replacements, modifications, testing and alignment including machining body faces for perfection.
There isn't a machine we can't do.
Coffee Roaster and production line equipment servicing/troubleshooting/sourcing is also available on-site upon request. 
Located in West Auckland.